Jingshi won the honor of "Excellent Supplier of the Year" from SVOLT Energy Suining Base
---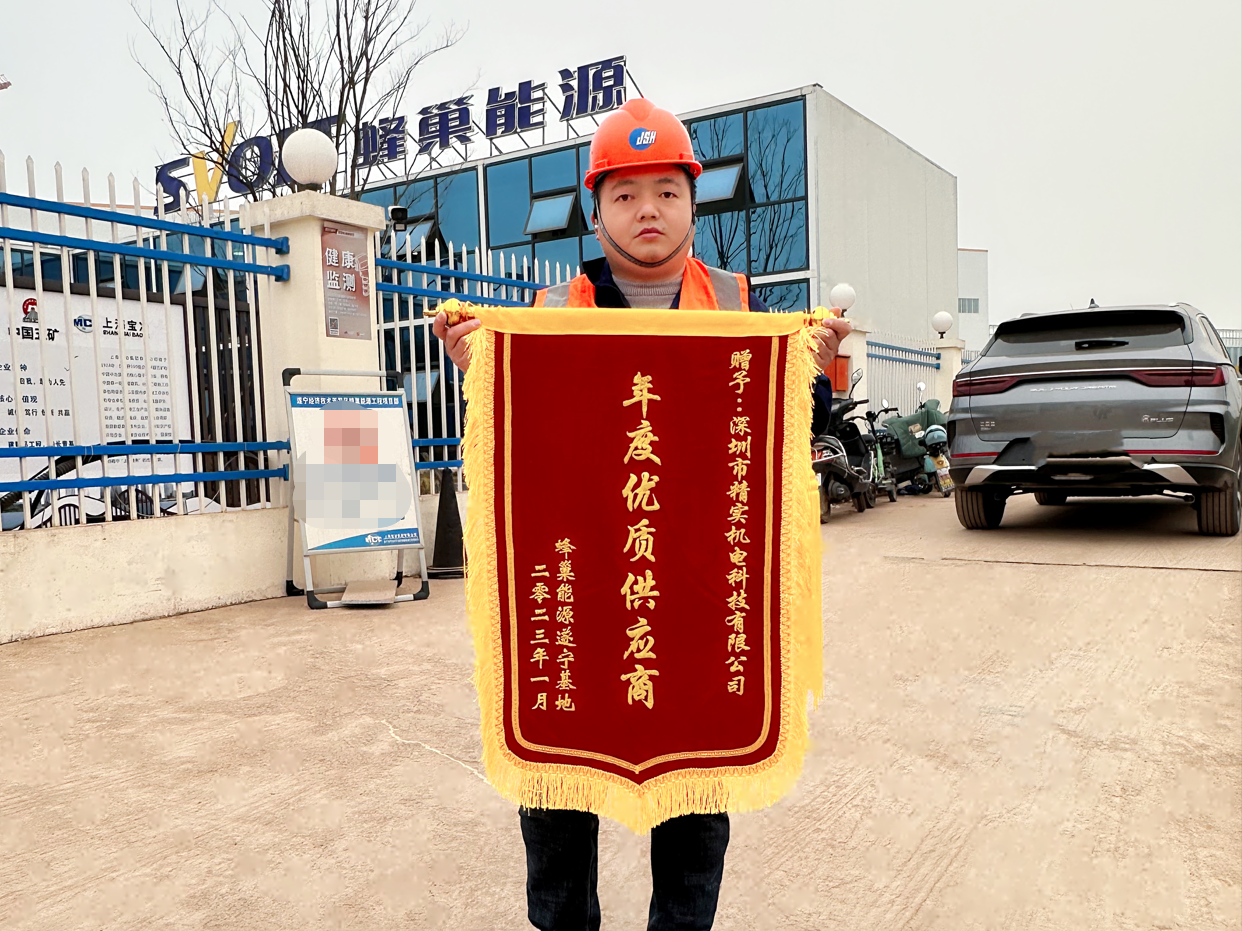 On January 12, SVOLT Energy (Suining) Technology Co., Ltd. held a commendation meeting at the Suining base. Jingshi won the title of "Excellent Supplier of 2022" for its outstanding performance in product quality and efficient service.
SVOLT Energy is a world-leading new energy vehicle power battery high-tech enterprise specializing in the R&D and manufacturing of vehicle power battery materials, cells, modules, PACK, BMS, and energy storage products. In the list of domestic power battery installed capacity in 2022, SVOLT ranks seventh. Jingshi started cooperation with SVOLT in 2021, with producing charging and discharging equipment, and then provided battery formation, capacity grading, back-section process logistic conveyor line and pouch cell fixture etc. the core products service, with a cumulative cooperation amount of nearly 800 million yuan. The first phase of the SVOLT Suining Base Project was put into operation in last October, and Jingshi provided them with overall solutions and services such as R&D, and manufacturing of MEB VDA charging and discharging equipment.
Jingshi insists on innovation and development and pays attention to technology research and development investment. it has mastered the core technologies of power battery (group) testing equipment, automation solutions, lithium battery automatic back-section process system, etc., and has a complete set of software and hardware independent intellectual property rights for lithium battery automation testing. The lithium battery testing equipment developed and produced is well received and favored by the world's head battery manufacturers.
At the same time, Jingshi continues to expand its production capacity and strive to ensure the delivery of contracts. The Wuhan manufacturing base has been put into operation in August 2022, covers a total area of 38 acres, with a production and processing workshop of 15,000 square meters and an assembly site of 50,000 square meters. It is planned to have 60 production lines each for lithium battery composition and smart logistics capacity. The total production capacity is about 3-5 billion.
Winning the Excellent Supplier Award of SVOLT Suining Base, demonstrates the comprehensive strength of Jingshi in the field of new energy vehicle power battery production equipment, marks the high recognition of Jingshi by world-class power battery companies, and is conducive to further enhancing Jingshi's position in the industry Reputation and brand influence.
As a benchmark enterprise in the back-section process of new energy lithium batteries, Jingshi will always adhere to the value concept of "providing customers with products and services that exceed expectations", and rely on domestic leading comprehensive strengths such as R&D, service, and production capacity to help global power battery manufacturers achieve greater growth of development and prosperity, run out of the green and high-quality development acceleration under the "dual carbon" goal.
【Extended reading】
SVOLT Energy Technology (Suining) Co., Ltd. has a registered capital of 1.5 billion yuan and a total investment of nearly 10 billion yuan. It covers an area of 725 acres and aims to build a power lithium-ion battery project with an annual production capacity of 25GWh. The base starts construction in March 2021. It plans to build a new factory building and auxiliary buildings of 480,000 square meters, totally 14 battery production lines and 15 module/PACK production lines. The first phase of the project will be put into operation in October 2022. After the overall completion and production, the annual output value is expected to reach 14 billion yuan, with more than 4,000 personnel.
Contact
Address of Shenzhen Operation Center:
Building 3#, Vanke Xingcheng, Futong Road, Baoan District, Shenzhen City, Guangdong Province.
Tel: 0755 -29512169 Fax: 86-0755 -29512285
Address of Wuhan Manufacturing Base:
No. 600, Huian Avenue, Lingkonggang Economic and Technological Development Zone, Wuhan City, Hubei Province.
Tel: 86-027-59309999 Fax: 86-027-59306666
Address of Changsha Manufacturing Base:
No. 151, Xinsheng Road, Yuelu District, Changsha City, Hunan Province.
Tel: 86-0731-88238888 Fax: 86-0731-88907777
E- mail: jsh@szjsh.com Web: www.szjsh.com
WeChat account
---
COPYRIGHTS © 2022 Jingshi Automation Machinery Technology Co., Ltd.
---