Turnover of JINGSHI Increases 200% in Q1 YoY
---
In JINGSHI's machinery workshop, all production lines are orderly running, while workers are operating machines proficiently, rushing to deliver orders in time.
"Order has been booked through April 2023," the person in charge of production said, "To offset the shutdown period due to the pandemic, we have implemented the shift system in the workshop after the resumption of production, and all departments cooperate with each other effectively to ensure delivery with quality and quantity and without delay."
1. Market demands drive growth
JINGSHI has maintained a good momentum of development, with sales in the first quarter (Q1) nearly200% year on year (YoY). Affected by the pandemic, the production and management levels of all industries have slid to varying degrees. The performance of JINGSHI, however, has grown multiple times, thanks to its years of accumulation and good reputation in the industry.
In recent years, JINGSHI has made continuous efforts to improve its R&D strength and break technical bottlenecks. For example, it realized breakthroughs in key technologies such as high-current probe and high-vacuum negative-pressure formation of cells, OCV test automatic sorting of capacity, and transport and positioning of palletizers with stepless speed regulation, as well as standardized R&D of core functional modules. These efforts have helped it achieve the automation, intelligentization, and digitalization of lithium battery formation and grading production lines. Through informatization-based agile design and development and multi-dimensional innovation of flexible integrated services, it has advanced the technological development of the new energy industry. JINGSHI has reached a strategic cooperative relationship with Contemporary Amperex Technology Co., Limited (CATL), SVOLT Energy Technology Co., Ltd. (SVOLT), Ganfeng Lithium Group (Ganfeng Lithium), Sunwoda Electronic Co., Ltd., Zhejiang Yaoning Technology Co., Ltd. (Yaoning for short), and other well-known enterprises in the field of new energy batteries, which helps steadily advance its production and operation amid the pandemic.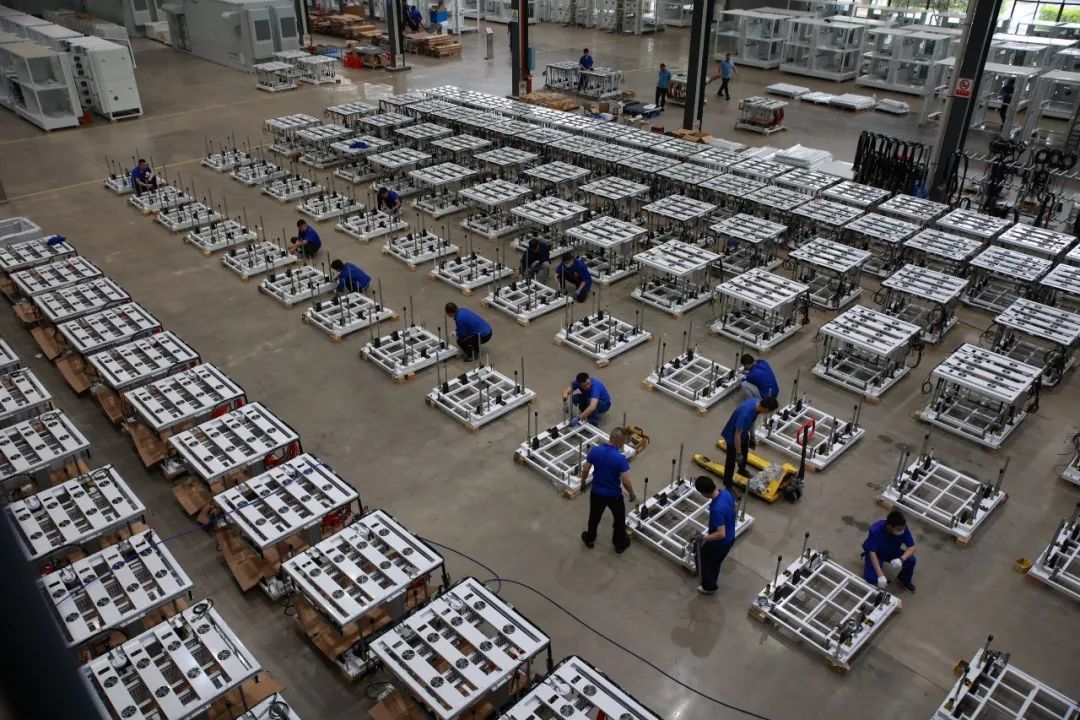 Workers in a workshop in Changsha work hard to get work done on time
JINGSHI has so far received plenty of orders, so its production center is working in full swing to ensure that all orders are delivered on time. "We already delivered Yaoning's orders in April and are working on five other projects including orders from SVOLT and Ganfeng Lithium. Despite the pressures, we are confident of the timely delivery," said the person in charge of production.
2. Multi-pronged measures ensure delivery
The resurgence of COVID-19 affected Shenzhen and Changsha to different degrees, as a result, JINGSHI's production base in Shenzhen had to shut down for a time, posing huge challenges for project delivery.
After the resumption of work and production, JINGSHI has worked hard on production while focusing on pandemic prevention and control, trying to revitalize its business by implementing multi-pronged measures. In project management, it has launched such measures as attaching great importance to project implementation quality and overall management, foreseeing project risks and dealing with them meticulously, and making fund arrangements to facilitate the delivery of projects. In production and delivery, it has implemented the following measures: reserving high-quality supplier resources in advance for technology and production capacity matchmaking, leveraging the synergy effect of its parent company HNAC Technology Co., Ltd., and expanding production sites and production teams so that production workshops in both Shenzhen and Changsha can work at full speed to ensure timely delivery. These measures have greatly improved production efficiency and therefore ensured the punctual delivery of projects with good quality.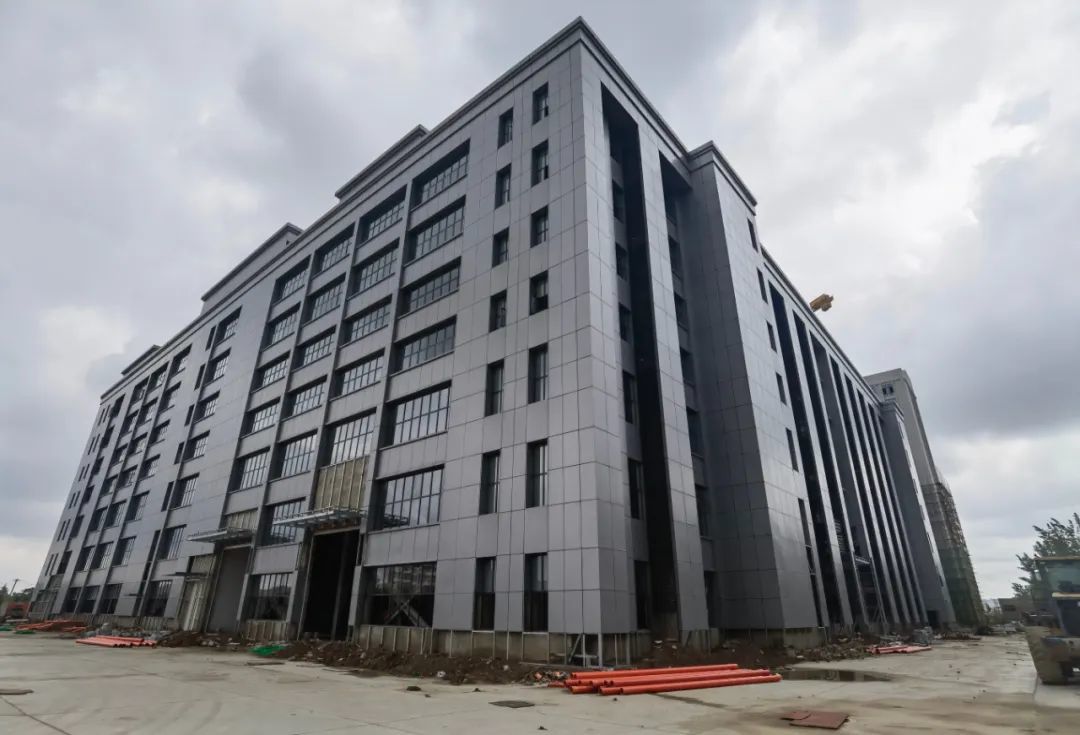 The manufacturing base in Wuhan is under construction
With a planned capacity of 3 billion yuan, JINGSHI's Wuhan manufacturing base is being constructed. As of now, the main construction work has been completed, and part of the production equipment has been installed and debugged. The base is expected to be put into operation in June this year when stress on order production will be greatly relieved.
Founded in 1994, Shenzhen JINGSHI Electromechanical Technology Co., Ltd. is a wholly-owned subsidiary of HNAC Technology Co., Ltd. (300490), with one operating center and three manufacturing bases and nearly 500 employees nationwide. It is a national high-tech enterprise specializing in the R&D, design, manufacturing, and sales of lithium battery test automation equipment and intelligent logistics system integration. It offers long-established professional systematic solutions and high-quality services for lithium battery formation and grading, intelligent warehousing, intelligent manufacturing, energy equipment, and other fields.
Contact
Address of Shenzhen Operation Center:
Building 3#, Vanke Xingcheng, Futong Road, Baoan District, Shenzhen City, Guangdong Province.
Tel: 0755 -29512169 Fax: 86-0755 -29512285
Address of Wuhan Manufacturing Base:
No. 600, Huian Avenue, Lingkonggang Economic and Technological Development Zone, Wuhan City, Hubei Province.
Tel: 86-027-59309999 Fax: 86-027-59306666
Address of Changsha Manufacturing Base:
No. 151, Xinsheng Road, Yuelu District, Changsha City, Hunan Province.
Tel: 86-0731-88238888 Fax: 86-0731-88907777
E- mail: jsh@szjsh.com Web: www.szjsh.com
WeChat account
---
COPYRIGHTS © 2022 Jingshi Automation Machinery Technology Co., Ltd.
---