JINGSHI Sponsors the 15th Gao Gong Lithium Battery Industry Summit for Collaboration & Common Development
---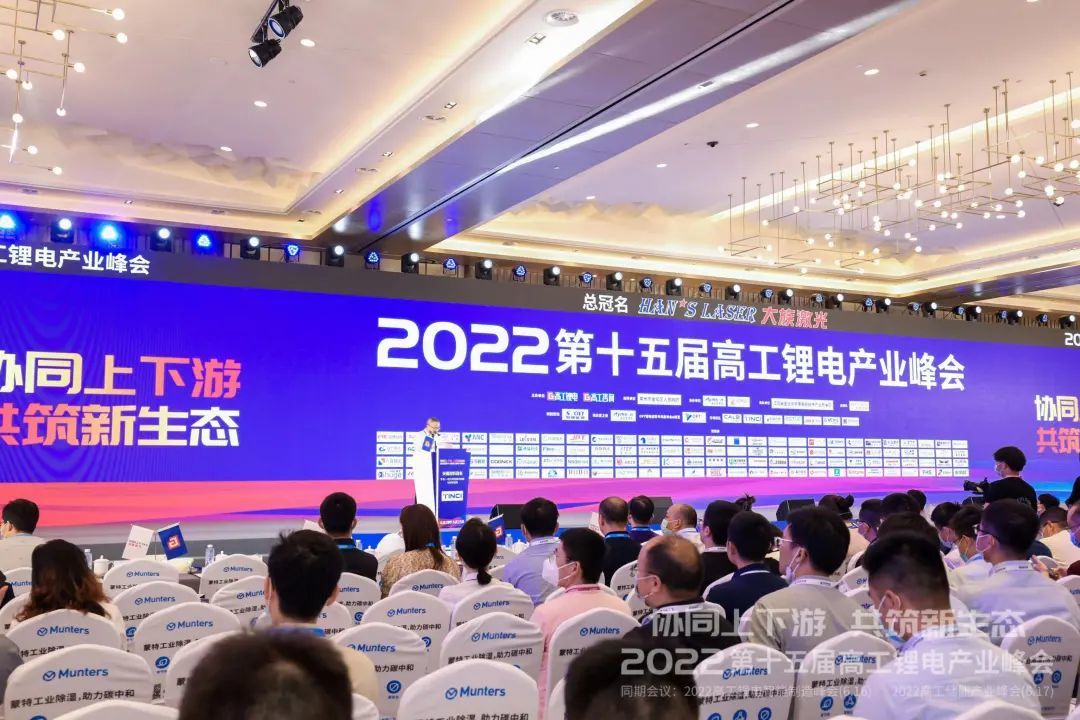 Scene of the Summit
From June 14 to 17, the 15th Gao Gong Lithium Battery Industry Summit with the theme of "Coordinate Upstream and Downstream to Build a New Ecology" was held in Maoshan International Convention Center, Changzhou, Jiangsu Province. More than 800 government officials, industry experts, and enterprise executives attended the Summit, discussing such topics as the situation and trending of the power battery industry in 2022, new challenges facing the industrial chain based on market growth, application of new materials under a new round of battery innovation, and responses of material enterprises to large-scale manufacturing.
As the sponsor of the Summit, Shenzhen JINGSHI Electromechanical Technology Co., Ltd. (JINGSHI for short) was invited to the summit. Huang Jianbo, vice president of HNAC Technology Co., Ltd. (HNAC for short) and chairman of JINGSHI, led a team to the event. Team members also included Zhang Xiangdong, general manager of JINGSHI's Sales Center, Mao Nanwang, president of JINGSHI's Research Institute, and Luo Hu, deputy general manager of JINGSHI. They had in-depth exchanges with other attendees about these topics.
"At present, power battery manufacturers are all pursuing minimalism, higher-degree flexibility, and perfection. The extreme stability, modularization, flexibility, and self-adaptation of process innovations are the goal of equipment manufacturers and also the core competitiveness of our market segments." said an attendee from JINGSHI.
The market demand for new energy vehicles has increased several fold and power batteries have been entering a leaping-development stage. In the face of price fluctuations in material and equipment supply chains, as well as major impediments to capacity supply and stable delivery, it is crucial for lithium battery enterprises to survive and gain the upper hand in supply chain competition to embrace new cycles and implement strategies.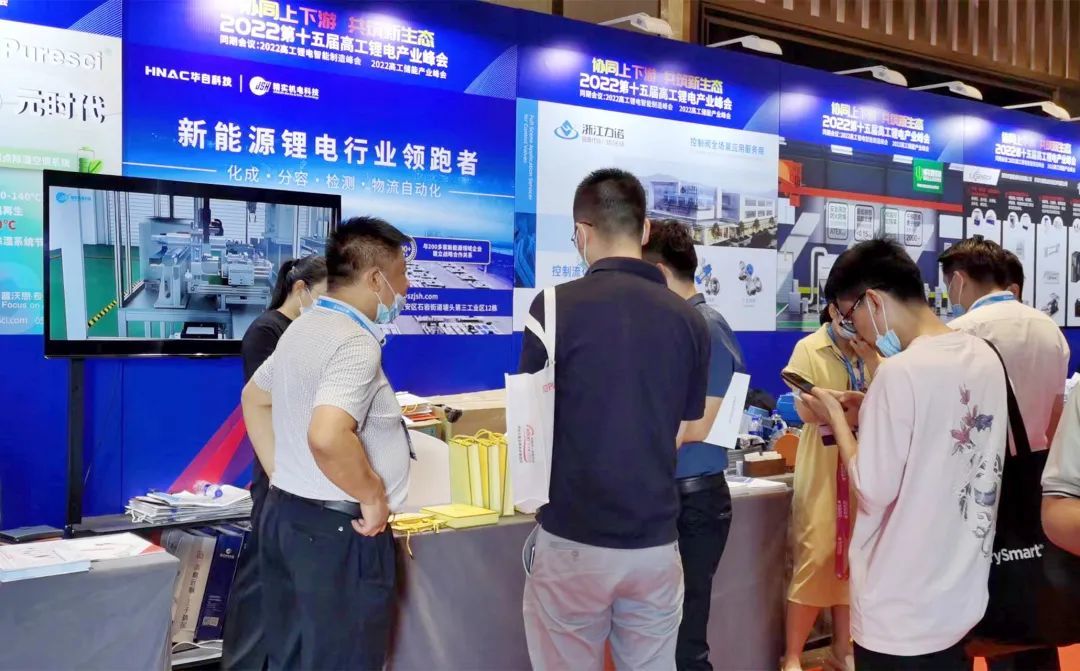 Booth of JINGSHI surrounded by visitors
JINGSHI is an overall solution provider of lithium battery test automation equipment and a national-level high-tech enterprise integrating research and development (R&D), production, sales, and after-sales services. Relying on the strength of the operation center in Shenzhen and the market and R&D advantages of production bases in Shenzhen, Changsha, and Wuhan and parent company HNAC, JINGSHI can enable a flexible capacity with an annual production value of more than 5 billion yuan. Through 18 years of efforts in the lithium battery field, JINGSHI has become an industry leader in lithium battery test automation and realized the wide-ranging detection, production, and application in lithium battery-related fields of power, energy storage, and 3C. It has established long-term strategic cooperation relations with new energy leading enterprises like Contemporary Amperex Technology Co., Limited (CATL), SVOLT Energy Technology Co., Ltd., and Ganfeng Lithium Group, and has won high praise from clients by virtue of its advanced technologies and all-round services.
Tenacity and perseverance lead to success. Constantly practicing the mission of " Become a leading enterprise in the automation and intelligent manufacturing of lithium batteries in China, and make the world more efficient.", JINGSHI will keep up with the production-expansion demand and pace of leading new-energy lithium battery enterprises to innovate technologies, expand capacity, optimize manufacturing, and improve management, so as to be ready for challenges and opportunities on the course toward the era of TWh of lithium batteries.
Contact
Address of Shenzhen Operation Center:
Building 3#, Vanke Xingcheng, Futong Road, Baoan District, Shenzhen City, Guangdong Province.
Tel: 0755 -29512169 Fax: 86-0755 -29512285
Address of Wuhan Manufacturing Base:
No. 600, Huian Avenue, Lingkonggang Economic and Technological Development Zone, Wuhan City, Hubei Province.
Tel: 86-027-59309999 Fax: 86-027-59306666
Address of Changsha Manufacturing Base:
No. 151, Xinsheng Road, Yuelu District, Changsha City, Hunan Province.
Tel: 86-0731-88238888 Fax: 86-0731-88907777
E- mail: jsh@szjsh.com Web: www.szjsh.com
WeChat account
---
COPYRIGHTS © 2022 Jingshi Automation Machinery Technology Co., Ltd.
---