Logistics conveyer line
---
Logistics conveyer line:The logistics conveyor line continuously conveys materials on the designated line, which can carry out horizontal, inclined and vertical conveying, and can also form a spatial line. The conveyor line is generally fixed. The conveyor has a large conveying capacity and long transportation distance, and can also complete several process operations at the same time during conveying.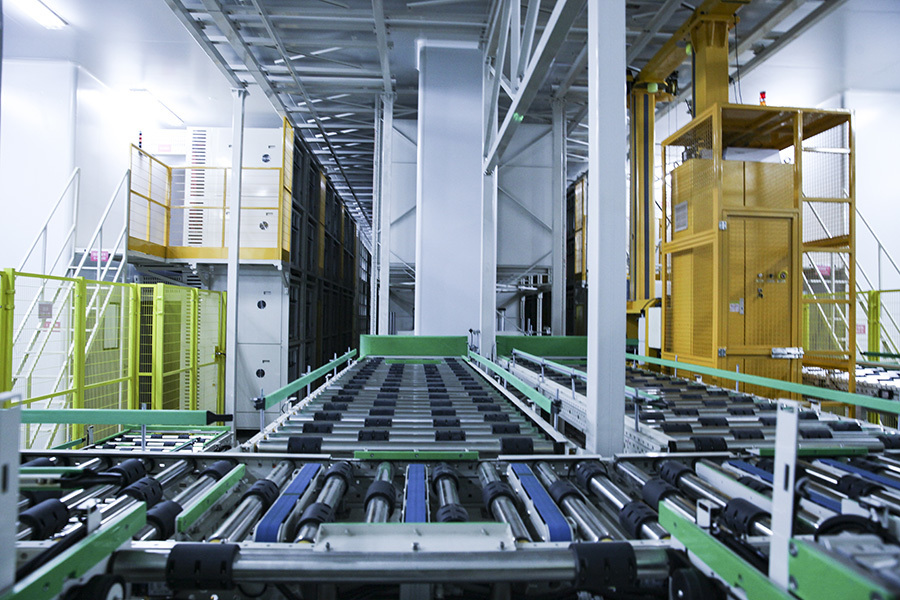 Product name

Indicator

Technical parameters

Remarks

Logistics conveyor line

Tray size

950mm*725mm*250mm

Customizable upon request

Load

≥150KG

Conveying modes

Roller; belt; chain

Walking speed

12m/min-20m/min

PLC

Siemens; Schneider; Omron
Contact
Address of Shenzhen Operation Center:
Building 3#, Vanke Xingcheng, Futong Road, Baoan District, Shenzhen City, Guangdong Province.
Tel: 0755 -29512169 Fax: 86-0755 -29512285
Address of Wuhan Manufacturing Base:
No. 600, Huian Avenue, Lingkonggang Economic and Technological Development Zone, Wuhan City, Hubei Province.
Tel: 86-027-59309999 Fax: 86-027-59306666
Address of Changsha Manufacturing Base:
No. 151, Xinsheng Road, Yuelu District, Changsha City, Hunan Province.
Tel: 86-0731-88238888 Fax: 86-0731-88907777
E- mail: jsh@szjsh.com Web: www.szjsh.com
WeChat account
---
COPYRIGHTS © 2022 Jingshi Automation Machinery Technology Co., Ltd.
---