Control system for kitchen waste treatment
---
In this system, independent and reliable platforms, structured and standardized programming technology, and 3D technology are adopted. Multi-system interconnection and centralized monitoring are carried out for the pretreatment system, anaerobic system, odor treatment system, gutter cooking oil treatment system, and sewage treatment system, so as to achieve purposes of the automated production process and safe and reliable process control.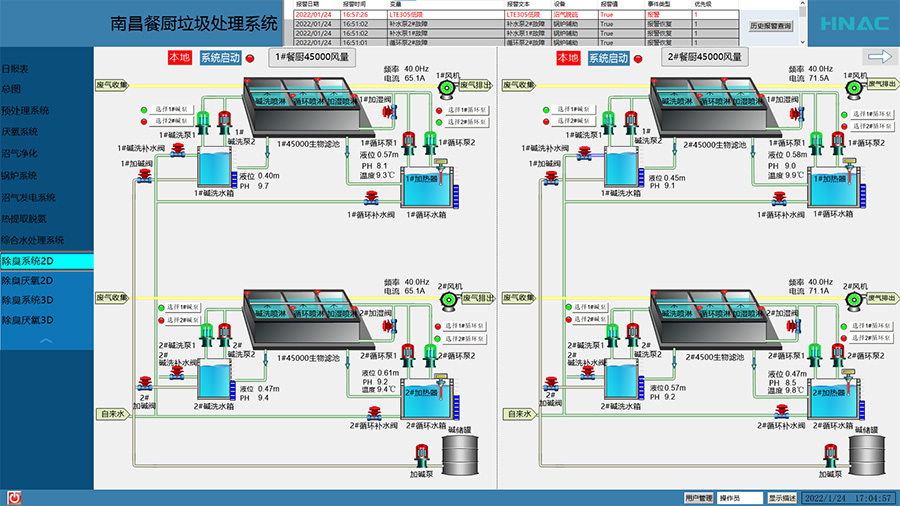 Control system for kitchen waste treatment
Contact
Address of Shenzhen Operation Center:
Building 3#, Vanke Xingcheng, Futong Road, Baoan District, Shenzhen City, Guangdong Province.
Tel: 0755 -29512169 Fax: 86-0755 -29512285
Address of Wuhan Manufacturing Base:
No. 600, Huian Avenue, Lingkonggang Economic and Technological Development Zone, Wuhan City, Hubei Province.
Tel: 86-027-59309999 Fax: 86-027-59306666
Address of Changsha Manufacturing Base:
No. 151, Xinsheng Road, Yuelu District, Changsha City, Hunan Province.
Tel: 86-0731-88238888 Fax: 86-0731-88907777
E- mail: jsh@szjsh.com Web: www.szjsh.com
WeChat account
---
COPYRIGHTS © 2022 Jingshi Automation Machinery Technology Co., Ltd.
---