J-X super-large pouch cell project
---
The project capacity is planned to be 3PPM, including hot-pressed fixture, stacker, sleeved restraint clamp, tray, logistics roller line, standing storage location, etc.; the company is mainly responsible for the overall design, on-site installation and commissioning of the project. Technical breakthroughs: ● Realized pressurization mechanism design with over 10 times of regular pressure; ● probe design with over 5 times of regular current; ● customized non-standard fork design of stacker that can directly grasp 4 cells; ● automatic transfer of super-large pouch cell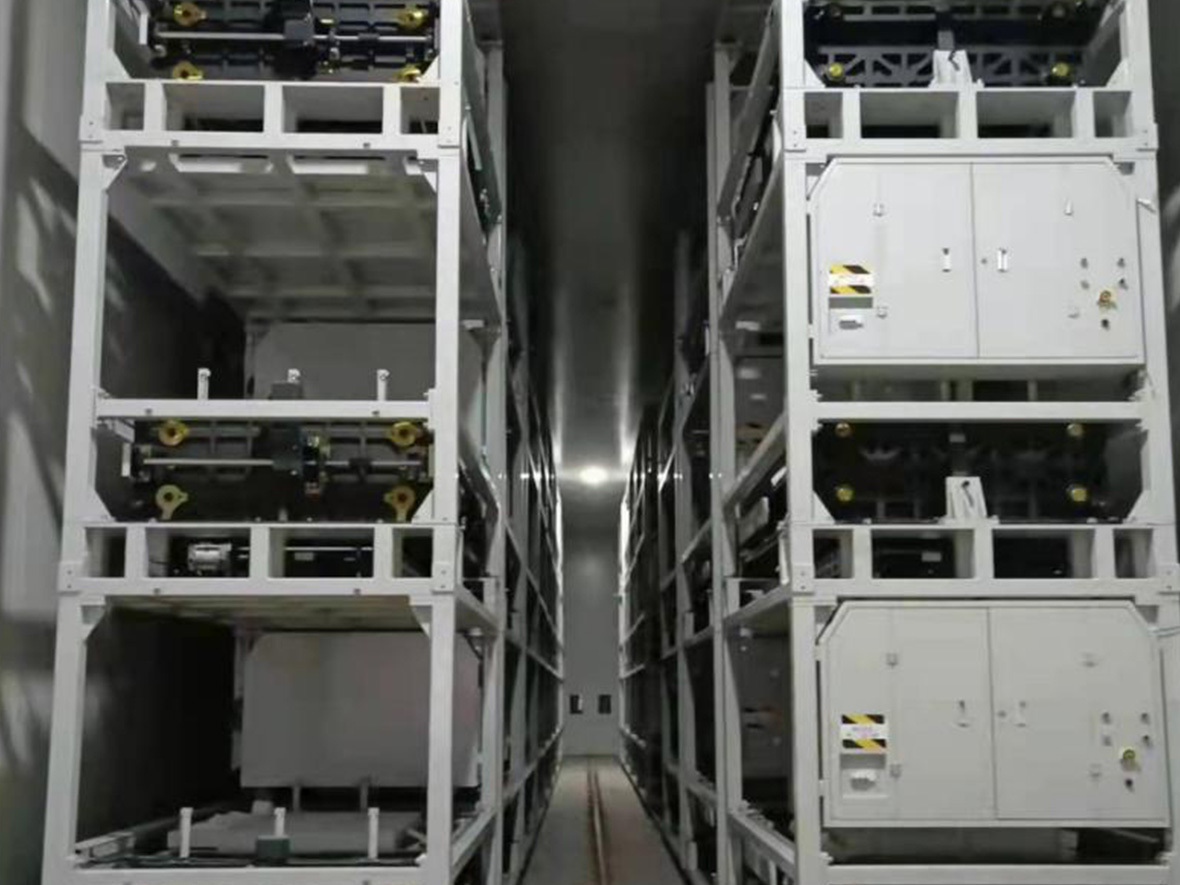 The project capacity is planned to be 3PPM, including hot-pressed fixture, stacker, sleeved restraint clamp, tray, logistics roller line, standing storage location, etc.; the company is mainly responsible for the overall design, on-site installation and commissioning of the project.

Technical breakthroughs:
● Realized pressurization mechanism design with over 10 times of regular pressure;
● probe design with over 5 times of regular current;
● customized non-standard fork design of stacker that can directly grasp 4 cells;
● automatic transfer of super-large pouch cell
Keyword:
J-X super-large pouch cell project
Contact
Address of Shenzhen Operation Center:
Building 3#, Vanke Xingcheng, Futong Road, Baoan District, Shenzhen City, Guangdong Province.
Tel: 0755 -29512169 Fax: 86-0755 -29512285
Address of Wuhan Manufacturing Base:
No. 600, Huian Avenue, Lingkonggang Economic and Technological Development Zone, Wuhan City, Hubei Province.
Tel: 86-027-59309999 Fax: 86-027-59306666
Address of Changsha Manufacturing Base:
No. 151, Xinsheng Road, Yuelu District, Changsha City, Hunan Province.
Tel: 86-0731-88238888 Fax: 86-0731-88907777
E- mail: jsh@szjsh.com Web: www.szjsh.com
WeChat account
---
COPYRIGHTS © 2022 Jingshi Automation Machinery Technology Co., Ltd.
---