EPC general contracting project of J-W substation
---
The company is responsible for project design, equipment production, installation and commissioning, and completes the project within 6 months to realize one-time power transmission. Technological breakthroughs: ● Product design review function: Automatically record relevant telemeasuring and telesignaling data in case of important events in the substation, and intuitively trace back after the event, which is convenient for operation and maintenance or technical personnel to find out problems; ● Substation voltage and reactive power regulation function: Through the monitoring system, set the voltage or reactive power target value, automatically control the reactive power compensation equipment, and adjust the tap of the main transformer to realize the automatic voltage and reactive power control; ● With the integrative analysis function of the monitoring software of the integrated automation system and through communication with the microcomputer protection device of each line, various electrical data and signals of each line and system when small current grounding faults occur can be combined for judgment, and the faulty line can be identified by reasonable methods to provide effective alarm information for the operators of the hydropower station or factory in time and act as a basis for preventing further development of grounding faults。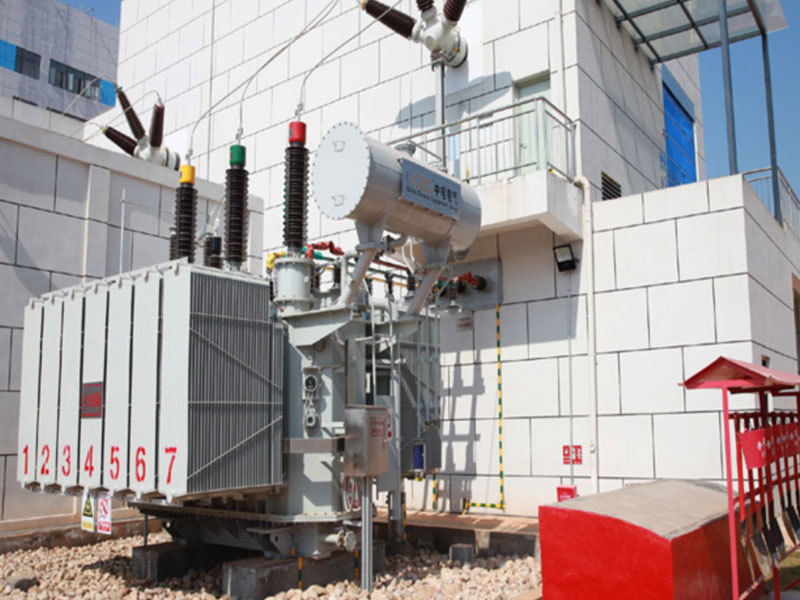 The company is responsible for project design, equipment production, installation and commissioning, and completes the project within 6 months to realize one-time power transmission.

Technological breakthroughs:
● Product design review function: Automatically record relevant telemeasuring and telesignaling data in case of important events in the substation, and intuitively trace back after the event, which is convenient for operation and maintenance or technical personnel to find out problems;
● Substation voltage and reactive power regulation function: Through the monitoring system, set the voltage or reactive power target value, automatically control the reactive power compensation equipment, and adjust the tap of the main transformer to realize the automatic voltage and reactive power control;
● With the integrative analysis function of the monitoring software of the integrated automation system and through communication with the microcomputer protection device of each line, various electrical data and signals of each line and system when small current grounding faults occur can be combined for judgment, and the faulty line can be identified by reasonable methods to provide effective alarm information for the operators of the hydropower station or factory in time and act as a basis for preventing further development of grounding faults。
Keyword:
EPC general contracting project of J-W substation
Contact
Address of Shenzhen Operation Center:
Building 3#, Vanke Xingcheng, Futong Road, Baoan District, Shenzhen City, Guangdong Province.
Tel: 0755 -29512169 Fax: 86-0755 -29512285
Address of Wuhan Manufacturing Base:
No. 600, Huian Avenue, Lingkonggang Economic and Technological Development Zone, Wuhan City, Hubei Province.
Tel: 86-027-59309999 Fax: 86-027-59306666
Address of Changsha Manufacturing Base:
No. 151, Xinsheng Road, Yuelu District, Changsha City, Hunan Province.
Tel: 86-0731-88238888 Fax: 86-0731-88907777
E- mail: jsh@szjsh.com Web: www.szjsh.com
WeChat account
---
COPYRIGHTS © 2022 Jingshi Automation Machinery Technology Co., Ltd.
---